About Us
An unrelenting devotion to client satisfaction drives J.D. Songstad to fight for his real estate clients' best interests. Focusing his practice on high-end properties, J.D. works primarily with attorneys, doctors, financial, entertainment, and tech industry professionals who want to list and sell their Santa Monica area homes.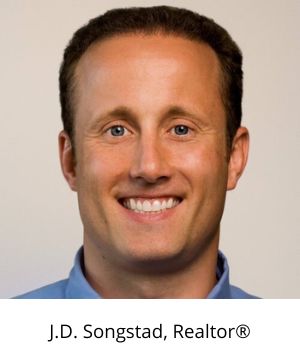 J.D. has consistently been rewarded with repeat business by providing his real estate clients with individualized, prompt attention and by taking a keen interest in making sure the outcome of each transaction is tilted in favor of his clients.
His Midwestern upbringing, military service, and strong background in sales have given J.D. the ability to relate to people in a personable, refreshingly honest way that enables him to help his clients reach their objectives as he lists and sells his clients' homes.
A genuine passion for real estate is the foundation upon which J.D. has built his real estate practice. By working tirelessly for his client's best interests, J.D. ensures that Santa Monica area property owners have an advocate in their corner, fighting to get them the best possible deal.
My Stats
Hiring the right real estate agent is all about finding a professional you respect and trust will help you achieve your goals. It's also critical they have a proven track record.
167
Homes Sold

100% Care For
Our Clients

$142M+ Sold
Real Estate
75
5-Star Client Reviews

24+
years of Experience