The Top Places to Live in Playa del Rey
Posted by J.D. Songstad on Wednesday, September 13, 2023 at 12:48 PM
By J.D. Songstad / September 13, 2023
Comment

Trying to Decide Where to Live in Playa del Rey?
"Way out on the far western reaches of Culver Boulevard — past the Ballona marshlands, where the asphalt ends and the few meager acres of beach sand dunes left in Los Angeles begin — is a small coastal enclave with a history of perseverance that befits its grandiose name: Playa del Rey, the beach of the king."
Playa del Rey is often referred to as one of the Westside's best-kept secrets, and it's no wonder why local real estate is a such hot commodity.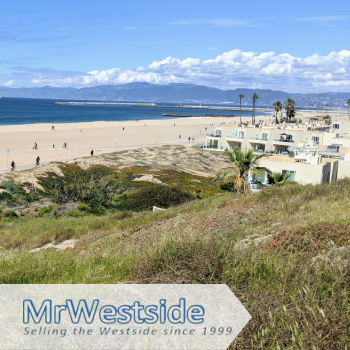 Chillin' out along the laid-back vibes of Santa Monica Bay's Westside of Los Angeles, you'll eventually stumble upon Playa del Rey – where the surf history is as legendary as the sunsets over the Pacific. Long a hotspot for old Hollywood legends, the area offers everything from swanky custom digs, classic California beach chic, modern coastal elegance, and salty crash pads on the sand.
Playa del Rey is a coastal neighborhood situated in the Santa Monica Bay within the Westside of Los Angeles, California. The area is surrounded by Marina del Rey to the north, Playa Vista and Westchester to the east, El Segundo to the south, and the Pacific Ocean to the west. The ZIP code for Playa del Rey is 90293, and it is covered by telephone area codes 310 and 424.
View All Homes for Sale in Playa del Rey, CA
Table of Contents
What Makes Playa del Rey Such a Great Place to Live?
Formerly considered one of the most underpriced, orphaned communities on the Westside, Playa del Rey has been awakened by forces around the neighborhood.
Primarily due to the exploding tech scene, and part of what's colloquially referred to as "Silicon Beach," Playa del Rey is fast becoming one of the most highly sought-after sectors of real estate on the Westside.
At the time of writing this blog post, our local real estate agents say Playa del Rey continues to be relatively affordable compared with its beachside neighbors, such as Marina del Rey and Venice.
Let's take an in-depth look at some of the best neighborhoods in Playa del Rey and some of the unique aspects of the area that make it such a great place to live.
What Is the Best Place to Live in Playa del Rey, CA?
It depends on your taste & lifestyle!
Consider factors like proximity to the beach, local amenities, and your preferred lifestyle, but know that no matter where you plan to purchase your next home in Playa del Rey, the beach and the ocean are always at the forefront.
Whether you seek a luxury oceanfront home steps from the sand, a classic California oceanview cottage, or an updated craftsman condo, Playa del Rey is like that hidden beach gem you wish you found earlier. Tucked right next to Santa Monica Bay, it's all about that easy-breezy urban beach lifestyle.
Imagine yourself living in this beachy neighborhood and having Playa del Rey Beach, Del Rey Lagoon, Vista del Mar Park, and Titmouse Park practically in your backyard.
Beach day, anyone?
We encourage you to contact us to arrange a tour of available properties, and see what our local top-rated real estate agents say about the most desirable Playa del Rey neighborhoods, and learn more about the area to see what could be the next best place you'll want to call home.
Living in Playa del Rey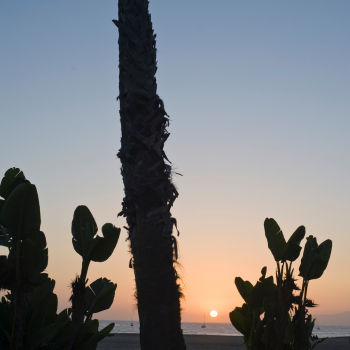 Living in Playa del Rey offers the quintessential SoCal beach community experience that combines the laid-back vibe of a coastal enclave with the convenience of being relatively close to the hustle & bustle of Los Angeles - super close in distance, not so much in drive time, which is highly dependant on traffic.
Here are some aspects of what it's like living in Playa del Rey:
Beach Lifestyle: Playa del Rey is known for its beautiful beaches and relaxed atmosphere. Local residents often enjoy beach activities at Playa del Rey and Dockweiler beaches; sunbathing, jogging, swimming, and beach volleyball opportunities abound. The cool ocean breeze and proximity to the Pacific make Playa del Rey a pleasant place to live.
Scenic Views: Many homes and condos in Playa del Rey offer stunning views of the Pacific Ocean, Marina del Rey, and the Santa Monica Mountains. The sunsets over the water are particularly breathtaking.
Outdoor Recreation & Leisure Activities: The area is conducive to an active lifestyle. In addition to the previously mentioned pursuits, biking, rollerblading, and walking are popular among residents, due to the flat terrain and scenic coastal paths like the Marvin Braude Bike Trail. Surfing, paddleboarding, and kayaking are also widely popular.
Sense of Community: Despite being close to Los Angeles, Playa del Rey has a tight-knit community feel. The neighborhood is relatively small, which allows residents to get to know their neighbors and participate in local events.
Dining and Entertainment: While Playa del Rey is not as bustling as some parts of Los Angeles, it still offers a range of dining options, from casual beachside cafes to upscale restaurants. The nearby Marina del Rey also provides entertainment options, including shops, theaters, and waterfront dining.
Proximity to L.A.: One of the advantages of living in Playa del Rey is its proximity to Los Angeles. It's just a short drive away from popular attractions like Santa Monica, Venice Beach, and downtown Los Angeles. This makes it convenient to access cultural events, museums, shopping, and a diverse range of activities greater Los Angeles has on offer. On another point, with LAX so close by, airport noise is another constant.
Traffic Considerations: While Playa del Rey itself might not have the traffic congestion that some other parts of Los Angeles do, the major highways leading in and out of the area can become congested during rush hours. It's something to consider when planning your daily commute.
Playa del Rey Cost of Living: As with many desirable beachside communities, the cost of living in Playa del Rey can be relatively high. Housing costs, in particular, can be a significant factor.
Weather: The weather in Playa del Rey is generally mild and pleasant. Winters are mild with average temperatures around 60-70°F (15-21°C), and summers are warmer but still comfortable, with temperatures ranging from 70-80°F (21-27°C).
In summary, living in Playa del Rey offers a mix of beachfront beauty, outdoor activities, a strong sense of community, and convenient access to both the beach lifestyle and the cultural attractions of Los Angeles. However, it's essential to consider factors like cost of living and potential traffic when deciding if it's the right place for you.
Talk With a Top-Rated Playa del Rey Real Estate Agent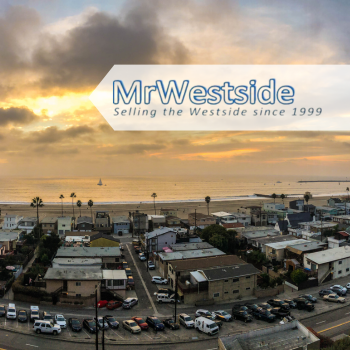 If you're interested in exploring the charming neighborhoods of Playa del Rey and discovering the variety of properties on offer, we encourage you to reach out to us. Our team is here to help you arrange a comprehensive tour of the available properties that align with your tastes & preferences.
Our local top-rated real estate agents possess an in-depth understanding of Playa del Rey's neighborhoods. They can provide you with valuable insights into the most desirable areas, helping you make an informed decision about your future home. From the serene coastal vibes to the vibrant community atmosphere, our agents can offer you a wealth of information about the area's unique qualities.
Whether you're looking for a beachfront property, a cozy suburban abode, or a place that captures the essence of Playa del Rey's lifestyle, our team is dedicated to assisting you every step of the way. We believe that finding the perfect home is not just about the property itself but also about the neighborhood and the sense of belonging it offers.
Get in touch with us today to start your journey toward finding the next best place you'll want to call home. We're excited to be your guide through the Playa del Rey real estate landscape and help you make a decision that aligns with your vision and preferences.
Browse All Active Homes for Sale in Playa del Rey, CA
Playa del Rey Property Types
Google Reviews
⭐⭐⭐⭐⭐ "JD was terrific. He listened carefully to what we said and did extra research to help us try to find the particular amenities we were looking for in a certain radius. He is detail-oriented and always on the job. He managed to help us locate and buy a house in a very short time with no hitches. His many years of experience show." - Linda Layneon Google
⭐⭐⭐⭐⭐ "So glad I worked with JD! He is professional, available, knows and understands the market and took the time to reach all my requests. If feel very confident I will work with JD again and recommend using him for your next business or personal property transaction!" - Pini Ravitz on Google
⭐⭐⭐⭐⭐ "JD Songstad is one of the best realtors I have encountered while helping us buy our home. He is very talented with sharp eye for details. He is as honest as it could be. He is sharp and very capable. We are glad that after he helped my brother buy one of his properties, my brother introduced us to him and it was an enjoyable experience. He took us by hand till we closed on our house. Along the journey he was not shy to tell us what property is not fit for us after he very carefully listened to our needs, I have no hesitation to recommend him. He is the best and we are lucky to have him help us. He never was tired or busy. Always with big smile" - Henry Malek on Google