Best Places to Live in Santa Monica
Posted by J.D. Songstad on Monday, January 16, 2023 at 3:29:35 PM
By J.D. Songstad / January 16, 2023
Comment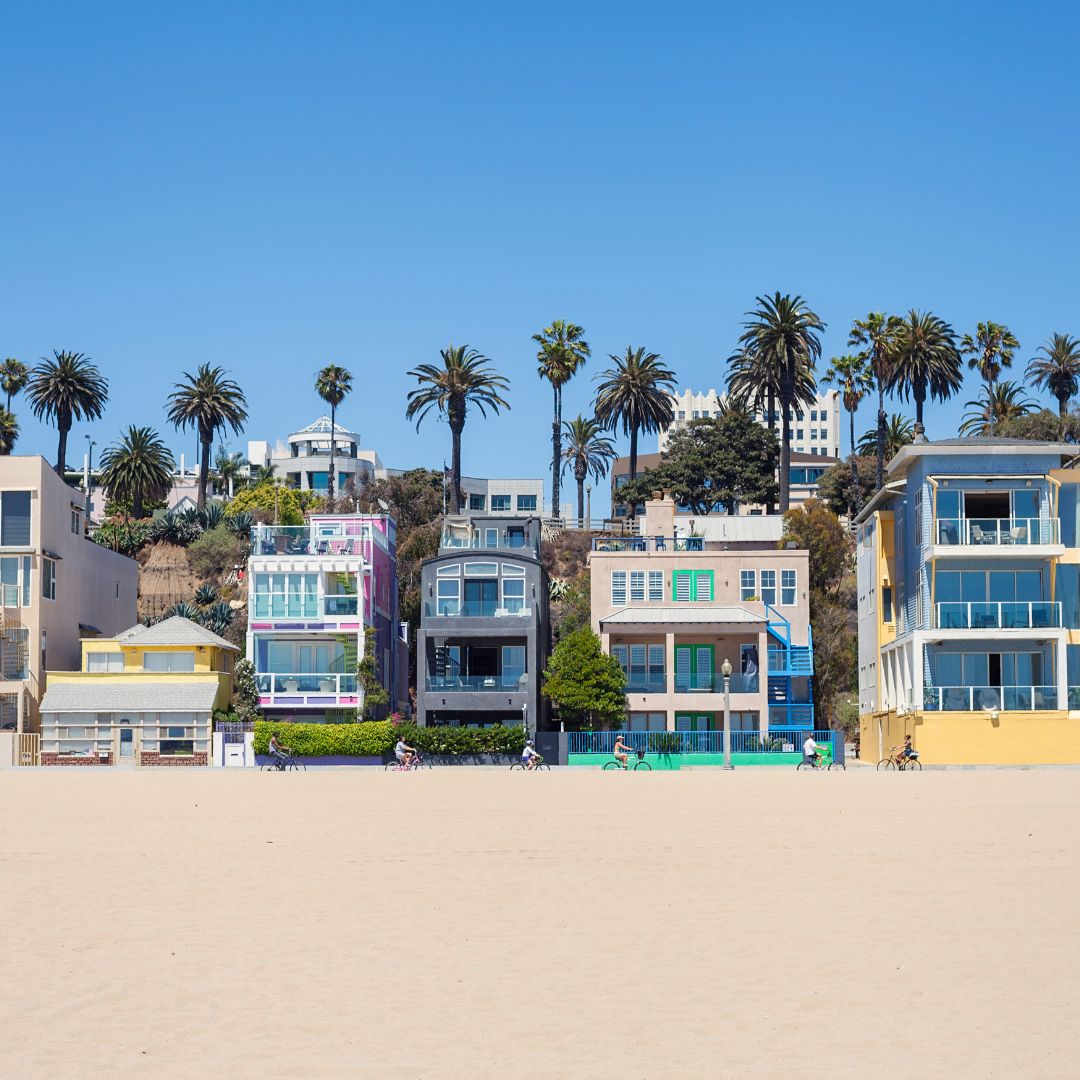 Situated along Santa Monica Bay, Santa Monica is part of a larger area known as "Silicon Beach" due to the area's fame for being the home of many startups and more than 500 tech companies. Santa Monica is located within Los Angeles County and is widely known as a fantastic place to live. While Santa Monica is a beach community, it also offers city amenities, making it one of our favorite Westside cities.
Our Favorite Neighborhoods, Communities, and Condos in Santa Monica
Santa Monica residents love the beachy feel of the area, combined with the convenience and access to jobs, dining, entertainment, and the convenience of the city. While many residents are younger professionals, the area is incredibly diverse and home to highly-rated schools. While it can be cost-prohibitive, a short visit to Santa Monica will show you why this is a desirable area that truly offers something for everyone.
Downtown
Downtown Santa Monica is the most densely populated community on this list and is popular due to the convenience and walkability of the area. From the 3rd Street Promenade to the Farmer's Market, residents love this friendly community's convenience and diversity. Downtown offers a variety of shopping, dining, and entertainment options, just steps from the beach, making it popular with residents of all ages.
Downtown Santa Monica has few single-family homes, but there are a variety of condos throughout the area.
North of Montana
North of Montana is a sophisticated & exclusive Santa Monica neighborhood known for upscale homes, including many of Santa Monica's significant landmarked homes. The area offers a mix of historic and newly built homes and has its own privately funded 24-hour security patrol.
Northeast
North of Wilshire, south of Montana, the Northeast neighborhood is primarily residential. It offers single-family homes, duplexes, and condo options, making it attractive to a variety of residents. The community is walkable, with several convenient dining and shopping options for residents. Northeast is known for being a diverse, well-educated neighborhood with quality schools and a strong sense of community.
Ocean Park
One of Santa Monica's top-rated neighborhoods, Ocean Park offers an eclectic mix of private bungalows, condos, and apartments mixed with the area's coffee shops, bars, and restaurants. Ocean Park has one of the nation's highest proportions of studio, one-bedroom, and two-bedroom properties, which make up 85% of Ocean Park's real estate. Ocean Park is the only neighborhood with direct flat beach access in Santa Monica.
Pico District
Pico is one of the area's most affordable neighborhoods. With its variety of shopping, dining, entertainment, and recreational activities for residents, as well as convenient access to the interstate, many young families love the Pico area.
Sunset Park
An urban neighborhood with a suburban feel, Sunset Park is often compared to Ocean Park due to its eclectic mix of housing options and architectural styles. Sunset Park is a diverse, above-average-income neighborhood with great schools and a welcoming community. Sunset Park is home to various shops, restaurants, and parks.
Wilshire Montana
Located in the stretch between Wilshire Boulevard and Montana Avenue, the aptly named Wilshire Montana neighborhood is a very walkable area. This neighborhood is one of the most exclusive neighborhoods for condos/townhomes and also offers a mix of apartments & a small number of single-family homes.
Wilshire Montana is located near downtown but far enough away that residents enjoy a more chill environment.
Mid-City
Located near Wilshire-Montana, Mid-City is an up-and-coming neighborhood that is often more affordable than many neighboring Santa Monica communities. Mid-City offers a combination of single-family homes and condominiums, with a great mix of dining and entertainment.
Living in Santa Monica
Whether you prefer the privacy of an oceanfront home or the abundant amenities offered by Santa Monica's luxury condos, you're sure to find the perfect place to call home in this charming beach community. Check out our blog for more info on moving to Santa Monica.