Metro Expo Line Simplified - Santa Monica - Culver City - Downtown LA
Posted by J.D. Songstad on Friday, September 14, 2018 at 12:06 PM
By J.D. Songstad / September 14, 2018
Comment
FIND THE LOCATION OF ALL METRO EXPO LIGHT RAIL STATIONS, ROUTE MAPS, SCHEDULES, PARKING INFO, COST DETAILS & MORE RIGHT HERE. I FOUND THE METRO WEBSITE CONFUSING AND HARD TO NAVIGATE SO I DECIDED TO SIMPLIFY EVERYTHING RIGHT HERE IN THIS EASY-TO-READ ARTICLE.
METRO EXPO LINE LIGHT RAIL SERVICE FOR PHASE 2 (CONNECTING SANTA MONICA TO CULVER CITY, DOWNTOWN LOS ANGELES & BEYOND) IS NOW OPEN.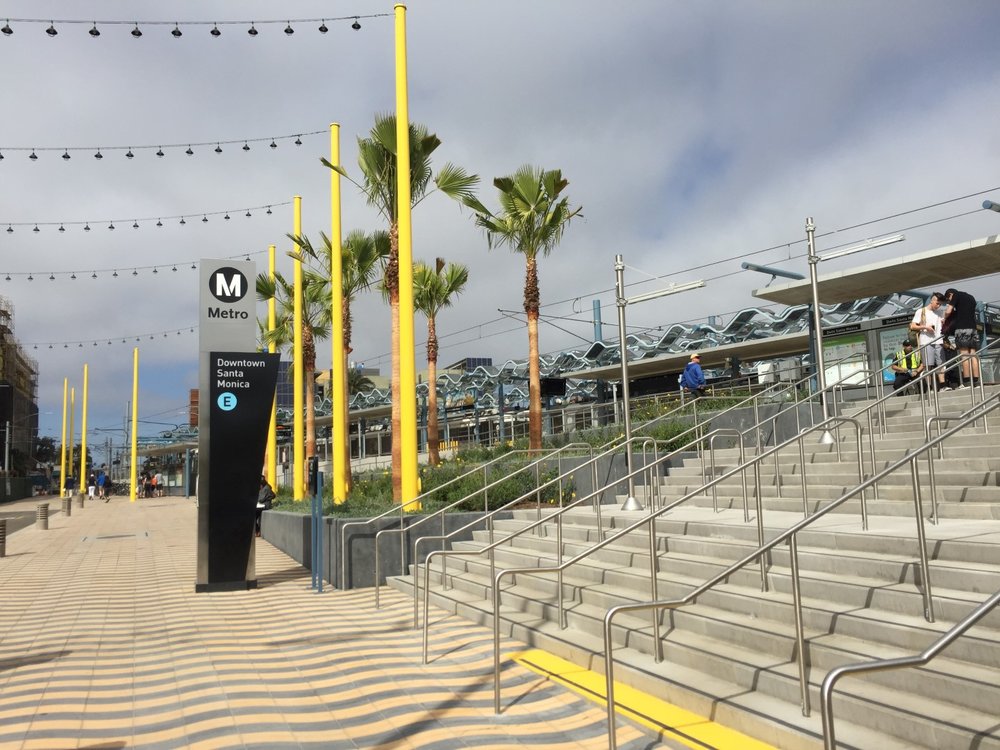 STATION ADDRESSES
THE MAIN PHOTO AT THE TOP OF THIS PAGE SHOWS YOU THE LOCATIONS OF ALL METRO EXPO LINE STATIONS BUT DOES NOT SHOW THE ADDRESSES SO DIRECTLY BELOW ARE LINKS FOR THAT.
Metro Expo Phase 1 station locations: Culver City - Downtown Los Angeles
Metro Expo Phase 2 station locations: Santa Monica - Culver City
IS YOUR DESTINATION OUTSIDE THE METRO EXPO LINE AREA?
Here is a Map of Locations you can get to by doing a transfer
**Be aware that Metro changes schedule times twice per year, in June & December**
Santa Monica has the Breeze Bike Share program if you would like to bike to/from a light rail station or just go for a bike ride in Santa Monica
Another helpful tool to help you get from place-to-place is the Metro Trip Planner
FARE INFO
Metro's regular fare is $1.75 which includes two hours of free transfers for those using a TAP card (which cost $1 and can be purchased at vending machines at all Metro Rail stations), the plastic reloadable fare cards used in L.A. County.
All Metro fares are here. You can purchase a TAP card online and/or apply online
for discounted fares for seniors, disabled/Medicare recipients, students and low-income households. The off-peak fare for seniors is 35 cents for those who ride between 9 a.m.-3 p.m. and 7 p.m.-5 a.m.
More to Explore: 24 places to visit on the Expo Line to Santa Monica
QUICK TIP
The 7th Street/Metro Center station is the most eastern stop on the Expo Line. When leaving that location, be aware that there are two trains which use the same tracks. So when heading back home, make sure you get on the Expo train headed towards Santa Monica and not the Blue Line train headed to Long Beach!
ALL ABOARD!!!