Moving to Santa Monica, California
Posted by J.D. Songstad on Tuesday, June 13, 2023 at 2:20:31 PM
By J.D. Songstad / June 13, 2023
Comment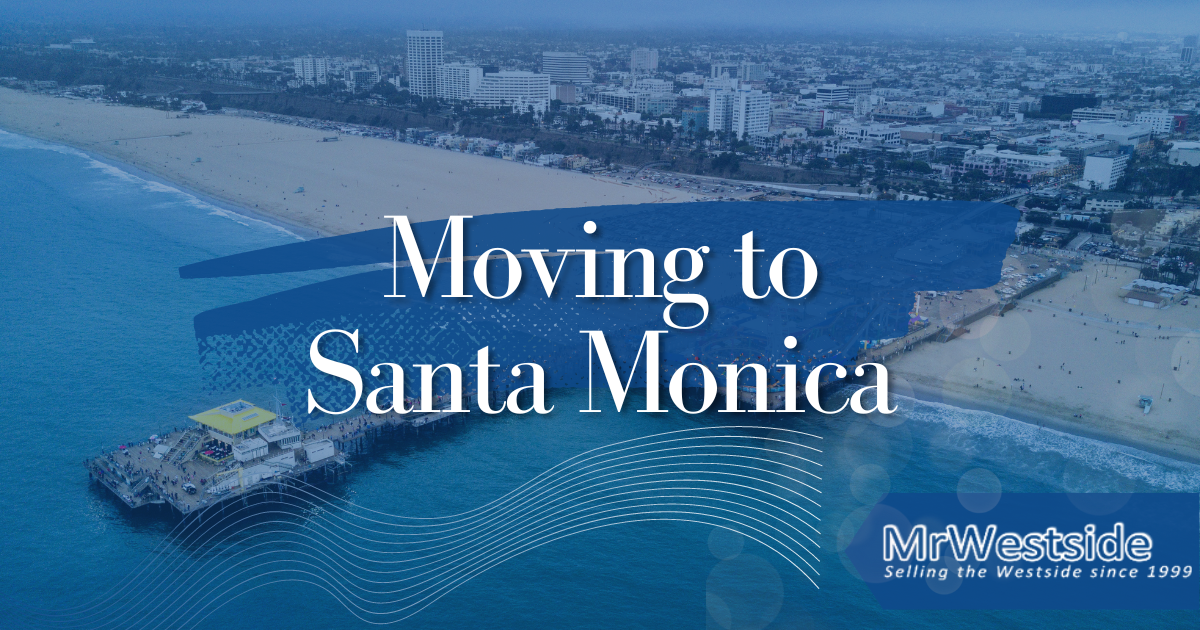 The Local's Guide: Moving to & Living in Santa Monica, CA
Who wouldn't want to live in an upscale SoCal beach town, it's like being on permanent vacation.
It's no wonder Santa Monica is considered such a tourism hotspot, or why people want to live here. Living in Santa Monica offers beautiful weather, idyllic coastal scenery, a great community, and plenty of enjoyable activities no matter what time of day.
These are just a few of the reasons why people relocating to Santa Monica decided to make it their home. Our local real estate agents have compiled this guide to help potential homebuyers in the area learn what Santa Monica is all about.
Browse Homes for Sale in Santa Monica, CA
We hope you'll find this guide helpful and informative. Here are some of our favorite things people moving to Santa Monica will learn:
Is Santa Monica a Good Place to Live?
Santa Monica, California is a little standalone beachside community about fifteen miles west of Los Angeles.
Situated on Santa Monica Bay alongside the Pacific Ocean, the city of Santa Monica is surrounded by Pacific Palisades to the northwest, Brentwood to the northeast, West Los Angeles to the east, Mar Vista to the southeast, and Venice to the south. As of 2022, Santa Monica had a population of 93,744 people and covers a land area of 8.4 square miles.
Santa Monica is a great place to live!
The Weather in Santa Monica is Delightful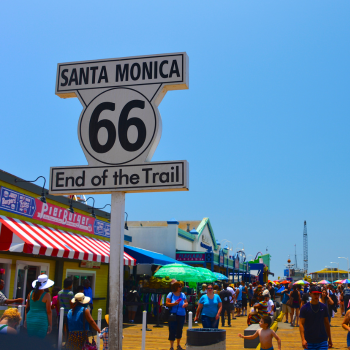 Are you moving to Santa Monica for the weather? With numbers like these nobody is going to argue with you:
281+ days of sunshine
Jan Temp 50 to 64 F
Apr Temp 54 to 63 F
Jul Temp 62 to 69 F
Oct Temp 59 to 70 F
Annual Precipitation 13.23 inches
Living in Santa Monica is all about embracing the beach lifestyle. Summers are warm, dry, and sunny, while the winters are cool, sometimes rainy, and occasionally cloudy. Throughout the year, the temperature can range from 49°F to 76°F, with rare instances of it dropping below 43°F or going above 84°F.
One of the first things people relocating to Santa Monica realize is the weather. There will be no need for ice scrapers or snow shovels here, the coastal Mediterranean climate of Santa Monica often enjoys 300+ days of sunshine a year. When LA is searing under the hot summer sun, the Pacific breeze keeps Santa Monica in the comfort zone.
Santa Monica Has a Wonderful Community
The community has such a diverse mix of things to offer residents & visitors. With the beautiful Santa Monica mountains as a backdrop and the Pacific Ocean front and center, it feels like the city's culture enjoys a more relaxed, easygoing attitude. The area offers an abundance of outdoor activities right alongside a vibrant arts and entertainment scene.
Despite the close proximity to downtown Los Angeles, which really isn't that close if we're talking traffic, Santa Monica definitely has a beachy-friendly SoCal vibe that attracts tourists, locals, beachgoers, intellectuals, hipsters, and families. Whatever you're looking for, you can probably find it in Santa Monica.
The Santa Monica Coastline is Breathtaking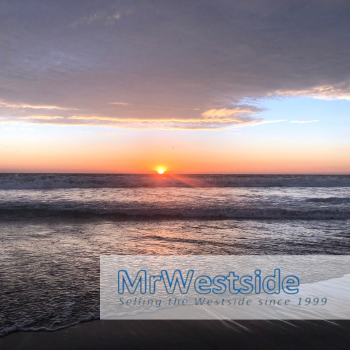 Santa Monica is famous for its well-known pier - the Santa Monica Pier - and its seaside location along the beautiful Pacific Coast Highway. The city boasts miles of sandy beaches that stretch along the entire Santa Monica Bay. You can enjoy your day by relaxing on the beach, catching waves while surfing in the Pacific Ocean, or having fun on the rollercoasters at the pier. And at the end of the day, while watching the sun slowly slip into the Pacific, you'll know exactly why you decided to change from someone potentially moving to Santa Monica, to a permanent resident living in Santa Monica.
Santa Monica boasts some of the most breathtaking parks and beaches in the world. One, in particular, is Palisades Park, which covers an area of 26 acres of oceanfront real estate. Another great spot for enjoying the amazing views of Santa Monica Bay and the Pacific Ocean is Santa Monica State Beach, which stretches for miles and features a pristine coastline with soft sand and clear water. It's a perfect place for activities like swimming, surfing, and sunbathing.
Santa Monica Has Something for Everyone
The City of Santa Monica was listed as the third least affordable city in the U.S. by WalletHub's "2023's Most Affordable Cities for Home Buyers".
While the cost of living and buying a home in Santa Monica isn't exactly what is normally referred to as "affordable" the allure remains. And maybe that's why it's such a coveted area to purchase a home. Santa Monica offers something for everyone the beaches are magnificent, the dining, shopping & entertainment options are seemingly endless, and the weather is just about perfect.
You might come across families enjoying their time on the sand while a fitness class with a loud instructor is taking place nearby. If you visit the Santa Monica Pier, you'll find a lively area with shops, restaurants, and fun carnival rides like a Ferris wheel. At night, the Third Street Promenade is a vibrant spot filled with moviegoers, party enthusiasts, and skilled street performers.
Santa Monica Provides Excellent Educational Opportunities
As part of Los Angeles County, the Santa Monica-Malibu Unified School District serves the diverse coastal communities of Santa Monica and Malibu. The district serves 9,200 students in Transitional Kindergarten through 12th grade in nine elementary schools, three middle schools, two comprehensive high schools, a continuation high school, a K - 8th-grade alternative school, and a Project-Based Learning High School pathway.
U.S. News and World Report has named both Santa Monica High School and Malibu High School as Top High Schools in the nation and state, reporting Samohi with a ranking of 914 in the nation and 134 in the state, and Malibu High School with rankings of 817 and 125, respectively.
Speak With a Santa Monica Real Estate Expert Today
Santa Monica is a gorgeous and luxurious place to call home. No matter whether you are searching for a stylish and modern condo, an expansive beachfront home, or a single-family home boasting marina views, there is something for everyone. If you are looking to move to the Santa Monica area, talk with a local experienced real estate agent today, call J.D. Songstad at (424) 786-6762.
View All Santa Monica Homes for Sale
Browse Homes for Sale in Santa Monica Neighborhoods
Google Reviews
⭐⭐⭐⭐⭐ "JD was terrific. He listened carefully to what we said and did extra research to help us try to find the particular amenities we were looking for in a certain radius. He is detail-oriented and always on the job. He managed to help us locate and buy a house in a very short time with no hitches. His many years of experience show." - Linda Layneon Google
⭐⭐⭐⭐⭐ "So glad I worked with JD! He is professional, available, knows and understands the market and took the time to reach all my requests. If feel very confident I will work with JD again and recommend using him for your next business or personal property transaction!" - Pini Ravitz on Google
⭐⭐⭐⭐⭐ "JD Songstad is one of the best realtors I have encountered while helping us buy our home. He is very talented with sharp eye for details. He is as honest as it could be. He is sharp and very capable. We are glad that after he helped my brother buy one of his properties, my brother introduced us to him and it was an enjoyable experience. He took us by hand till we closed on our house. Along the journey he was not shy to tell us what property is not fit for us after he very carefully listened to our needs, I have no hesitation to recommend him. He is the best and we are lucky to have him help us. He never was tired or busy. Always with big smile" - Henry Malek on Google