Spectacular restaurants & bars on the Westside of Los Angeles & beyond
Posted by J.D. Songstad on Tuesday, May 28, 2019 at 11:21 AM
By J.D. Songstad / May 28, 2019
Comment
Looking for some amazing Los Angeles area restaurants & bars to try? Here are a few of my personal favorites that you might want to check out!
My Favorite Restaurant in L.A.
Vibrato | Bel Air
The food and desserts are extraordinary, the atmosphere is warm & inviting, and they have incredibly talented musicians playing live jazz music. A bit expensive but perfect for romantic evenings out or entertaining family and friends. The bar, restaurant, and stage are all very open, so even if you just stop by for drinks, you still get to enjoy the full experience! My favorite restaurant seating location is one of the booths along the wall. Be sure to check their online music calendar to see who is performing. Reservations are recommended.

Malbec | Santa Monica
They are known for their great beef & even have vegetarian options available. Nice wine list plus a full bar with unique & tasty cocktails. Try the provoleta appetizer!

HiHo Cheeseburger | Santa Monica
100% grass-fed wagyu beef. They even have a protein-style option available. Once you try it, you will definitely be hooked!

Drinks, Appetizers & Breathtaking Sunsets
High Rooftop Lounge | Venice
Located in the Hotel Erwin - The only rooftop bar in Venice. Listen to live local DJs while enjoying appetizers, and drinks while taking in the incredible sunset. Cover charge may apply during summer weekends & holidays.
Shutters on the Beach | Santa Monica
Located in Shutters Hotel - I have had several memorable dates here. It's great to relax in the Living Room lounge area and enjoy the live music while having a bite to eat & a drink.
The Penthouse | Santa Monica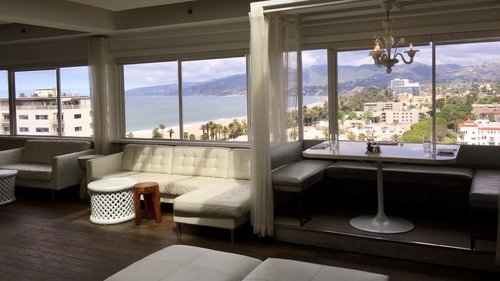 Located in the Huntley Hotel - Very trendy and upscale! You will love the drinks and food and be blown away by the views!

The Tam O Shanter | Los Feliz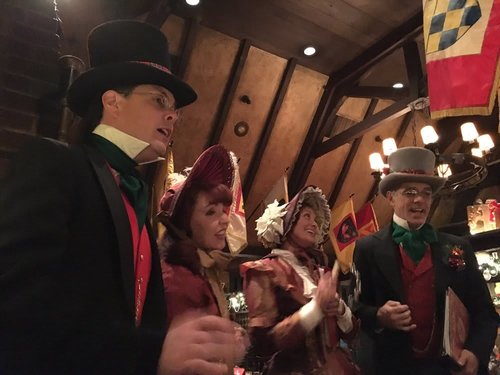 If you have a hard time getting into the holiday spirit because of our SOCAL weather, you should book a dinner here during the holiday season. In addition to the amazing food (it's part of the Lawry's chain), they have Dickens Carolers in full costume who stroll from table to table every year during the month of December. The restaurant has been around for over 90 years and used to be a favorite of Walt Disney during the 1930s.

Cantalini's Salerno Beach | Playa del Rey
With handmade pasta and an excellent wine list, this was the first great Italian restaurant I discovered in Los Angeles, and it remains one of my top choices!
Osteria La Buca | Hollywood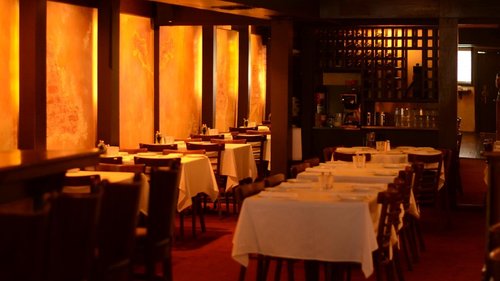 Incredibly delicious; the tough part will be deciding what to order. It works great to order a few different things to share. Their pasta & fish dishes are always top-notch. Handmade pasta, root salad with walnuts and honey vinaigrette, and cacio pepe arancini are some of the best in the city!
Carmine's Restaurant & Bar | Westwood
Fantabulous food and a cozy atmosphere. Carmine's was known to be the spot for the iconic "Rat Pack". Toasted ravioli, calamari fritti and Steak Sinatra are just some of the best dishes at this fabulous restaurant. You will love this place!
Via Veneto | Santa Monica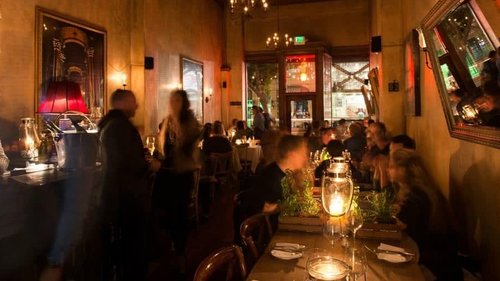 Lovely candlelight ambiance and wonderful food. Very authentic Italian!

Casablanca | Venice
An amazing experience every time. They don't take reservations, so arrive early (especially on weekend evenings). In addition to the spectacular food, they also feature live music, handmade tortillas, and a margarita cart that comes right to your table to mix up some of the best margaritas you have ever had.

Joe's Pizza | Santa Monica
Always delicious, this place is best for takeout or delivery. Somewhat expensive but high quality. It's best to order online as some of the staff do not have the most fluent English.
Mulberry Street Pizzeria | Beverly Hills
I have been going to Mulberry since moving to LA in 1999. Try an Orange Bang drink with your pizza. Always a winner!
Stella Barra | Santa Monica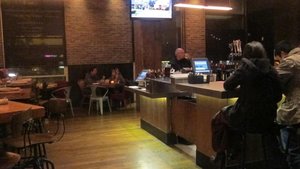 Just tried this place for the first time. Their sauce is a bit different from what I am used to but is quite tasty. High-quality toppings & a delicious crust that is the perfect combination of slightly crunchy & slightly chewy.

Art's Table | Santa Monica
You must try their steak salad, it is incredible! Add a glass or two of red wine and finish it with their mixed berry crumble w/ice cream and you will be set!

Back on the Beach Cafe | Santa Monica
Great food at a reasonable price and you can't beat the location. You have the option of sitting inside or at an outside table on the sand. Located right next to the Marvin Braude Bike Trail, so you can even bike to your beachside lunch!