The Top 5 Places to Retire in Marina del Rey
Posted by J.D. Songstad on Friday, November 17, 2023 at 9:06:08 AM
By J.D. Songstad / November 17, 2023
Comment

Best Places to Retire in Marina del Rey
Are you considering retirement in Marina del Rey?
Located in Los Angeles County, Marina del Rey is known for its picturesque waterfront, marina, and proximity to popular attractions. It's claim to fame is being the world's largest man-made small-craft harbor.
Choosing a place to retire is a significant decision that involves various considerations. Since the ideal retirement location varies for each individual, it's essential to prioritize factors based on your personal preferences and priorities. Visiting potential retirement locations before making a decision can provide a better sense of the community and environment.
Browse All Current Homes for Sale in Marina del Rey, CA
Table of Contents
Is Marina del Rey a Good Place to Retire?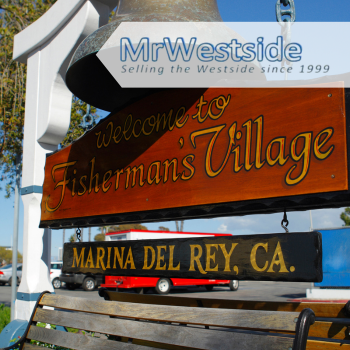 Whether Marina del Rey is a good place to retire depends on individual preferences and priorities. Do you want to live by the coast? What activities do you enjoy? Is cost of living a major factor in where you'll retire?
Will you be driving, relying on public transportation, or rideshare services? Are you looking for a condo, townhouse, or detached home?
Choosing a place to retire is a significant decision that involves various considerations. Here are some major factors to keep in mind:
Cost of Living: Evaluate the overall cost of living in the area, including housing, utilities, groceries, healthcare, and taxes. Make sure it aligns with your retirement budget. Yes, it's more expensive to live in Marina del Rey compared to the rest of the country, but it's crucial to understand that the community has many great features that make the higher cost worthwhile.
Climate and Weather: Consider the climate and weather patterns. Some people prefer milder climates, while others enjoy four distinct seasons. Think about your preferences and any health considerations. As for Marina del Rey, you can count on sunny days and warm coastal breezes, pretty much all year round.
Healthcare Facilities: Los Angeles is home to some of the best hospitals in the country. Access to quality healthcare is crucial in retirement. Research the availability of hospitals, clinics, and medical facilities in the area. Check the quality of healthcare services and the proximity of doctors and specialists. Marina del Rey has 11.95 medical centers per 1,000 residents.
Recreational and Cultural Opportunities: Look into the recreational and cultural activities available in the area. Consider your hobbies and interests, such as parks, museums, theaters, and community events. Beaches, the Marina, parks, shopping, dining, and cultural opportunities abound in and around Marina del Rey.
Safety and Crime Rates: Investigate the safety of the neighborhood or city. Consider crime rates, natural disaster risks, and the overall security of the area. Marina Del Rey is safer than the California state average and safer than the national average.
Proximity to Family and Friends: Consider how close you'll be to family and friends. Being near loved ones can provide a support system and enhance your overall well-being.
Housing Options: Explore the housing market in the area. Consider whether you want to downsize, live in a retirement community, or stay in your current home. Evaluate property values and trends. Whether you like having your own house for privacy or enjoying the many perks of a luxurious condo in Marina del Rey, you can discover the ideal home in this lovely beach town.
Transportation and Accessibility: Consider the availability and convenience of transportation options. Check if public transportation is accessible and if the area is walkable. Consider proximity to airports if you plan to travel frequently. No car, no problem here in Marina del Rey. With several free and low-cost transportation options, including the Waterbus, Circuit, the Beach Shuttle, or public bus & Metro rail transportation, Marina del Rey has a number of options available to retirees.
Tax Environment: Research the local and state tax environment. Some areas are more tax-friendly for retirees than others, with variations in income, property, and sales taxes. It's California, so taxes are literally among the highest in the nation. The minimum combined 2023 sales tax rate for Marina Del Rey, California is 9.5%. This is the total of state, county, and city sales tax rates. The tax burden in Marina del Rey is 17.80%.
Community and Social Life: Explore the community and social opportunities. Consider whether the area has clubs, social groups, and activities that align with your interests. A strong sense of community can contribute to a fulfilling retirement. Marina del Rey boasts 10.77 recreation centers per 1,000 residents, and due to the prime location right on the water it's perfect for retirees who are sailing or boating enthusiasts, and those who want to take advantage of the coastal lifestyle.
Employment Opportunities (if applicable): If you plan to work part-time or pursue new opportunities in retirement, consider the availability of job opportunities or a thriving business environment in the area. With strong healthcare, transportation, and entertainment sectors, job opportunities are abundant for jobseekers with various skill sets and experiences.
Future Planning and Services: Think about long-term planning. Consider if the area has good retirement planning services, senior support services, and facilities for aging residents. From active adult communities and independent living residences to memory care communities and nursing homes, Marina del Rey has something to offer every retiree.
The Best Neighborhoods in Marina del Rey for Retirement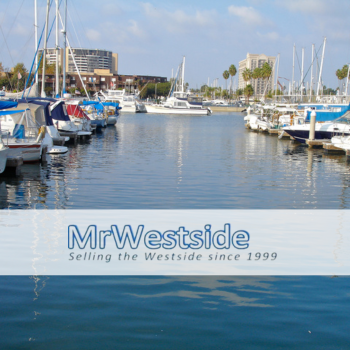 Marina del Rey is a great choice for retirees who like living by the coast and want easy access to the perks of having a big city in your backyard. If you're considering an ideal place to retire, we encourage you to explore some of the retirement communities in Marina del Rey for a perfect blend of coastal living and vibrant community.
From single-family homes and high-rises to active adult independent living residences, memory care communities, and nursing homes, Marina del Rey has something to offer every retiree. Our local Marina del Rey real estate agents have compiled a list of the best retirement communities in Marina del Rey.
Silver Strand
The Silver Strand gets its name from the shiny shells along the coast, and it truly is a beautiful place that is popular among both locals and visitors. The area is often rated as one of the best in the town, despite being only 2 blocks wide and 10 blocks long, the Silver Strand has a lot to offer residents. Many people who move here find it nearly perfect, and once they settle in, they rarely leave. While finding available homes might take some patience, residents agree that living in this neighborhood is well worth the wait.
Marina Colony Strand 2
Also in the Silver Strand area, Marina Colony Strand 2 is a charming 68-unit midrise condo development offering spacious 3-story townhomes with private garages. This neighborhood has lots of cool stuff to do for everyone, like a year-round pool and spa, a modern fitness center, and within easy walking distance the beach, marina, the Venice pier, shops, outdoor eateries, and more.
Azzurra
Azurra is a luxury condominium community offering 19 stories of resort-style living. With residences showcasing floor-to-ceiling glass walls and oversized balconies, residents quickly fall in love with the sweeping panoramic views of the marina and beyond. With equally impressive interiors that complement the outdoor surroundings, Azzurra condos feature art from a different artist on each residential floor. Residents love the unique display of impressive artwork, including paintings, sculptures, and photographs by famous artists like Andy Warhol, Roy Lichtenstein, Billy Al Bengston, and Ed Ruscha. You can find these artworks in the lobby and common areas.
Regatta
For the combination of luxury resort-style living and a community atmosphere, the Regatta has it all. This high-rise condominium property has all the amenities you need for a comfy and stylish home, including 24-hour security, a modern fitness center, a huge outdoor pool, onsite concierge, a screening room, valet parking and so much more.
Cove
The Cove condominiums is where you can enjoy the perks of resort living while being part of a welcoming community. This stunning building has everything you need for a comfortable lifestyle, including around-the-clock security, valet service, a gym, pool, recreation lounge with a catering kitchen, a library, and guest suites! Spacious balconies and breathtaking views from the floor-to-ceiling windows make this a highly desirable place to live for retirees.
Pros of Retiring in Marina del Rey: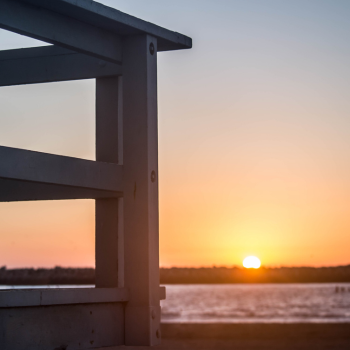 Scenic Location: Marina del Rey offers beautiful views of the marina and the Pacific Ocean, providing a serene and picturesque environment.
Weather: Southern California generally has mild and pleasant weather, which can be appealing for retirees. Recreational Activities: The area provides opportunities for outdoor activities such as boating, cycling, and walking along the beach.
Cultural Amenities: Being close to Los Angeles, retirees can access a variety of cultural and entertainment options, including museums, theaters, and restaurants.
Cons of Retiring in Marina del Rey:
Cost of Living: California, in general, has a higher cost of living compared to other states, which could impact retirees on a fixed income.
Traffic: Los Angeles is known for its heavy traffic, and this can be a drawback for those looking for a more relaxed lifestyle.
Crowded Areas: Marina del Rey can get crowded, especially during peak tourist seasons, which might be a consideration for those seeking a quieter retirement.
Talk With a Marina del Rey Real Estate Agent
Whether you like having your own house for privacy or enjoying the many perks of a luxurious condo in Marina del Rey, you can discover the ideal home in this lovely beach town.
Ultimately, whether Marina del Rey is a good place to retire depends on your preferences, budget, and lifestyle priorities. We recommend you visit the area, explore the community, and consider factors such as cost of living, climate, and access to healthcare before making a decision on where to spend your retirement.
Our local top-rated real estate agents are standing by to give you the most up-to-date information on available properties, community highlights, and everything else you need to know about enjoying your retirement in Marina del Rey. Whether you're in search of a trendy and contemporary condo, a spacious beachfront home, or a single-family residence with captivating marina views, there's a perfect option for every preference.
If you're considering retiring to the Marina del Rey area, we encourage you to connect with our knowledgeable real estate agent, J.D. Songstad. Get in touch today by calling (424) 786-6762 or sending us an email.
View All Homes for Sale in Marina del Rey, CA
Browse Active Homes for Sale in Marina del Rey
Google Reviews
⭐⭐⭐⭐⭐ "JD was terrific. He listened carefully to what we said and did extra research to help us try to find the particular amenities we were looking for in a certain radius. He is detail-oriented and always on the job. He managed to help us locate and buy a house in a very short time with no hitches. His many years of experience show." - Linda Layneon Google
⭐⭐⭐⭐⭐ "So glad I worked with JD! He is professional, available, knows and understands the market and took the time to reach all my requests. If feel very confident I will work with JD again and recommend using him for your next business or personal property transaction!" - Pini Ravitz on Google
⭐⭐⭐⭐⭐ "JD Songstad is one of the best realtors I have encountered while helping us buy our home. He is very talented with sharp eye for details. He is as honest as it could be. He is sharp and very capable. We are glad that after he helped my brother buy one of his properties, my brother introduced us to him and it was an enjoyable experience. He took us by hand till we closed on our house. Along the journey he was not shy to tell us what property is not fit for us after he very carefully listened to our needs, I have no hesitation to recommend him. He is the best and we are lucky to have him help us. He never was tired or busy. Always with big smile" - Henry Malek on Google